Pre-purchase and Insurance Surveys across the South of England.
Call me now on 07980892762
I'm always happy to talk boats!
From our base on the Isle of Wight, I survey private yachts and commercial vessels for pre-purchase, insurance or valuation purposes up to 30mtrs LOA throughout the Solent and across most of the South coast.
Please give me a call to discuss your survey requirements, I love talking boats and would be happy to give you a quote for your needs. The first question most people ask is what will a yacht survey cost?
So if you want, you can click here to skip down to: Yacht Survey Costs
Over the last 25 years, I have worked as a captain and engineer on all shapes and sizes of yachts and commercial vessels. When I join a new boat the first task is always to assess the condition and prioritise a job list so I have effectively been 'surveying' yachts for over 25 years!
I hold Professional Indemnity and Public Liability Insurance to survey private or commercial vessels up to 30mtrs LOA and I am an affiliate member of the International Institute of Marine Surveyors and the YDSA.
As you explore my website, you will see that I am passionate about keeping vessels in a safe, seamanlike condition so this job is perfect for me.
I'd love to provide a quote for your specific needs, so please don't hesitate to get in touch, however, to give you an idea of costs, a full survey of a 45ft yacht costs about £900.
No VAT is payable on the above fees.
Travel £50 anywhere within the Solent - no charge on the I.O.W.
Fully insured to survey private and commercial vessels up to 30mtrs LOA.
Call or email me now to arrange your survey
Please don't hesitate to give me a call to discuss your needs on 07980892762
or drop me an email to team@yourskipper.co.uk
I look forward to hearing from you.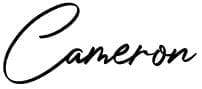 A few yachts of the yachts I have worked aboard