Viewing Ocean Pearl (ex Club Med / Maiden 2)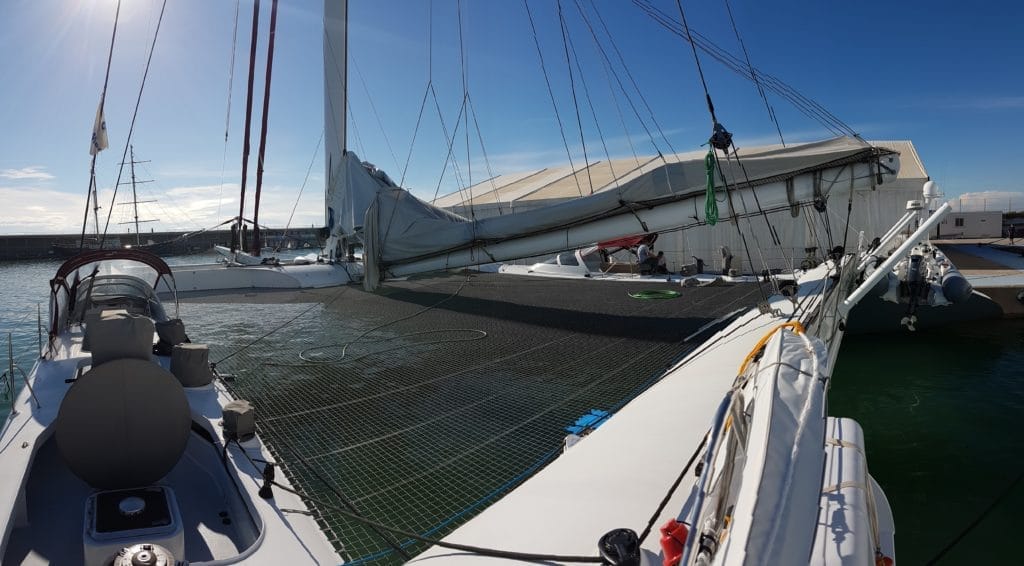 Recently I was asked by a friend to inspect an incredible catamaran for a round the world project he is planning. What a privilege to be aboard this yacht which has such an amazing history and has recently been restored back to life as a ridiculously fast cruising boat!
Hopefully, we will get to take her for a spin next time, in the meantime here are a few photos from the inspection, in the south of Spain.

(Check out the picture showing a guy standing by the boom taken from near the bow, to help with perspective…)