Master 500gt - Chief Mate 3000gt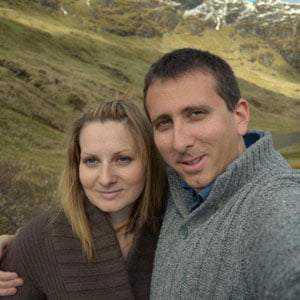 I am currently available for deliveries or relief positions of up to approximately 14 days duration. I am happy and willing to work as Captain, Mate or OOW depending on the vessel, and have experience in both sail and power.
I have spent my whole life at sea, 10 years of which I worked with my wife running yachts of between 80 – 195 ft primarily as a Captain and Stewardess/Deck team. My wife is currently unable to work as she recovers from a back injury, so we are now enjoying living in the house we built in Argyll, Scotland.
If you have any questions, please don't hesitate to email or call, I look forward to speaking with you soon.
All the best
Cameron Springthorpe
For copies of my Certificates and References please just ask.




Given an impossibly small budget, he successfully planned alterations and improvements for the yacht - including the complete re-design and installation of a new electrical system throughout. By his carefully researched standards, dedication and endeavour he raised the level of the yacht to the MCA Blue Code standard with very few outside contractors called in.
28mtr - Gaff Schooner
Cameron is a very hand's on captain, who was personally involved in all aspects of the work, whilst maintaining a managerial overview, his financial accounting was equally accurate and comprehensive.

Owner - 41mtr - motor yacht
Cameron proved himself to be excellent in every respect, he always exhibits sound judgement and has a depth of knowledge beyond the position he fulfilled.  
He can be relied upon to provide a willing hand in all areas of the vessel and was capable of complex fault finding and repair of navigational electronics.

Captain - 54mtr Feadship
I have sailed some 40,000 NM with all kinds of people, including Cameron, and I can assure anyone seeking a diligent and competent seaman that in offering himself as Your Skipper; in Cameron you can be assured of getting the right man.   
Owner - 70ft Schooner