Welcome, and thanks for visiting my website.
I am currently based at home in Ardfern, just south of Oban in Argyll, Scotland.
Having worked as a yacht captain (and often engineer) for over 24 years, I have been fortunate to work on vessels of all shapes and sizes in many roles and situations. In the last five years, I have been working as a relief/delivery captain for charter yachts in Scotland and for the last 10 years I have been employed by a private yacht owner as his marine consultant, involved in the purchase/sale and management of his various superyachts in the Mediterranean.  You can download my full CV here.
As a result, I have been inspecting a lot of vessels and sometimes surveying them and found this is something I also really enjoy.
Therefore I am now fully insured to offer Pre-Purchase, Insurance, Valuation surveys on private and commercial yachts up to 30mtrs LOA and I am also in the process of becoming a member of the YDSA as I expand the range of surveys I can offer. Read more about my marine survey work here.
I have also acted for various clients as a 'Buyers Agent' helping them find the right boat for their needs, if you are in the process of looking for a vessel I would be delighted to assist you.  Read more about this here.
Over the long Scottish winters, I turn my hand to electronics / electrical work, which is something I have always been involved with. From upgrades to completely rewiring some yachts, I enjoy staying up to date with modern equipment and improving yacht systems generally. Of course, I also hold insurance for this work.  Read more about my electrical work here.
Please don´t hesitate to give me a call on +447980892762  or message me on WhatsApp. to discuss your needs and see how I can help.
I look forward to hearing from you.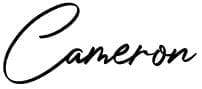 Given an impossibly small budget, he successfully planned alterations and improvements for the yacht - including the complete re-design and installation of a new electrical system throughout. By his carefully researched standards, dedication and endeavour he raised the level of the yacht to the MCA Blue Code standard with very few outside contractors called in.
28mtr - Gaff Schooner
Cameron is a very hand's on captain, who was personally involved in all aspects of the work, whilst maintaining a managerial overview, his financial accounting was equally accurate and comprehensive.

Owner - 41mtr - motor yacht
Cameron proved himself to be excellent in every respect, he always exhibits sound judgement and has a depth of knowledge beyond the position he fulfilled.  
He can be relied upon to provide a willing hand in all areas of the vessel and was capable of complex fault finding and repair of navigational electronics.

Captain - 54mtr Feadship
I have sailed some 40,000 NM with all kinds of people, including Cameron, and I can assure anyone seeking a diligent and competent seaman that in offering himself as Your Skipper; in Cameron you can be assured of getting the right man.   
Owner - 70ft Schooner